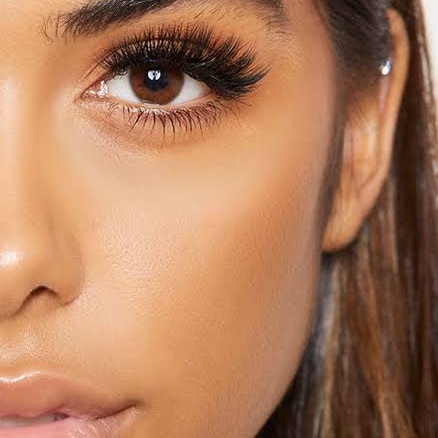 It's no news that most of you haven't had the privilege of having your lashes done these past few months but that doesn't stop us from having perfect healthy natural lashes. While some are born with the gift of healthy hair/lashes, the rest of us aren't so lucky, but this shouldn't be heart breaking because we have a few remedy. There are several ways to grow eyelashes naturally.
Green Tea
Application of green tea to your eyelashes is a great way to get them into shape. The antioxidant of green tea are great in ensuring hair growth. They are known to promote hair strength and thickness.
Shea Butter Application to Eye Lids
Shea butter contains vitamin A and E which is good for both the skin and hair and can be applied nightly before bedtime.
I must also warn you that if you're looking to get healthier hair, be careful about applying shea butter to your scalp. This is because shea butter has such moisturizing qualities, it is likely to make your hair greasy, especially if you have fine hair. If you do apply it to your scalp, be sure to massage it in with your fingers to help nourish each hair follicle
Biotin Supplements
Vitamin H, also known as Biotin is one of the few hair vitamins available in supplement form at many major retailers, pharmacies, and online. This vitamin is said to improve not only hair growth but hair thickness and strength as well. This process takes alot of patience however. Using Vitamin H can take weeks to months before you start noticing any differences. Most brands recommend daily intake.
Great Diet
They say you are what you eat. This also applies to your hair as well as your skin and nails. If you make many unhealthy meal choices daily, this could affect your hair quality. Green, leafy vegetables like spinach, kale, and Brussels sprouts are best for hair growth. Make sure you're consuming a variety of necessary vitamins in their natural forms on a daily basis.
Remember we are now mobile, to book any of our home services click here or call 07081703814