Hi there!
Do you know you are what you eat? Yeah… which means if you indulge so much in junks you just might look like…… hm never mind.
So, having some skin issues? Don't be worried darling we've got you covered.
With the help of some of the top aesthetician contents, we've come up with three easy foods that can help your skin glow from within… 😁 sounds good right?
Carrots
This should definitely come first because it seems to be the season… Most of us know carrots can improve the vision, but did you also know that they can also clear breakouts? Well now you do! It is said that one serving of carrots contain 210 percent of your daily vitamin A required for good skin, eye, and immune health. Research has also shown that vitamin A can help clear breakouts too, which is why it is a key ingredient in many acne remedies.
Need some snacks? Get some carrots…

Dark Chocolate
Yum yum…..
This one is pretty exciting yeah?
Okay forget everything you've been told about chocolates. We are talking about rich dark chocolates not those which have been mixed with other ingredients. Antioxidant-rich dark chocolate contains flavanols, which work hard to reduce roughness in the skin and protect it against damage. As seen in the European Journal of Nutrition, just a few ounces a day will reduce moisture loss, (Good for dry skin) provide strong resistance to UV rays. All of these presents to you an awesomelooking skin.
You will need at least 70% cocoa to see a remarkable result.
Salmon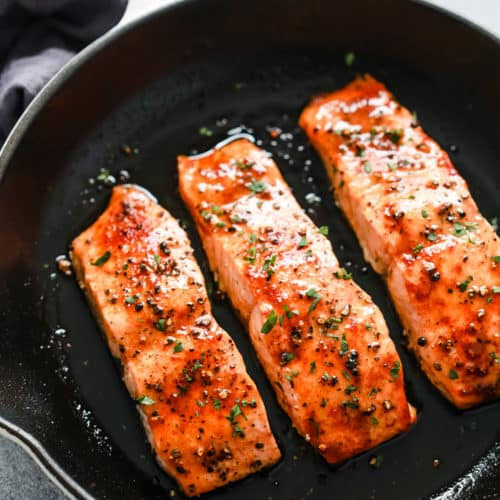 Salmon is truly a superfood for overall health and should be part of your regular diet for healthier looking and feeling skin. Salmon contains essential fatty acids omega-3 and omega-6, needed to improve the health of cell membranes that act as barriers to harmful pollutants and increase cells' ability to hold moisture. Think of salmon as a food that truly makes your skin glow from the inside out and can help to slow the effects of aging. This omega-3-rich fish tastes great in a salad, as part of a pasta dish, or even with eggs for breakfast.
Green tea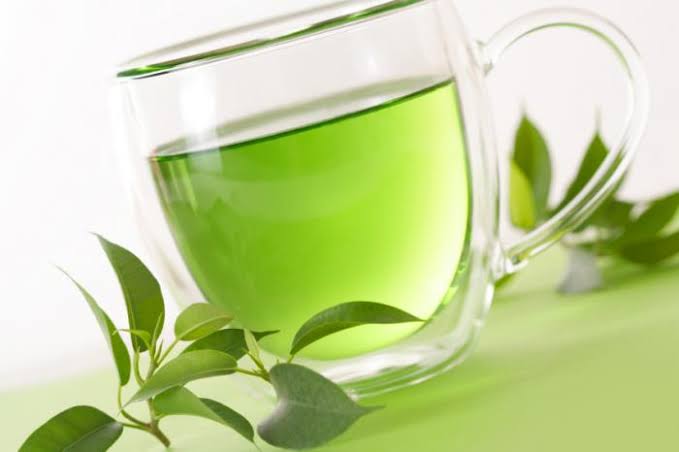 Who doesn't love green tea? Apart from its calming and detoxifying properties green tea contains lots of polyphenols, including the catechin called epigallocatechin-3-gallate, or EGCG—a major inflammation fighter which reduces acne. According to a Journal of Nutrition, females who drank green tea for 12 weeks saw better skin elasticity, moisture content, and less roughness. Not done with its awesone wonders, green tea can also help with the clear up of sun damage on your skin.
Almonds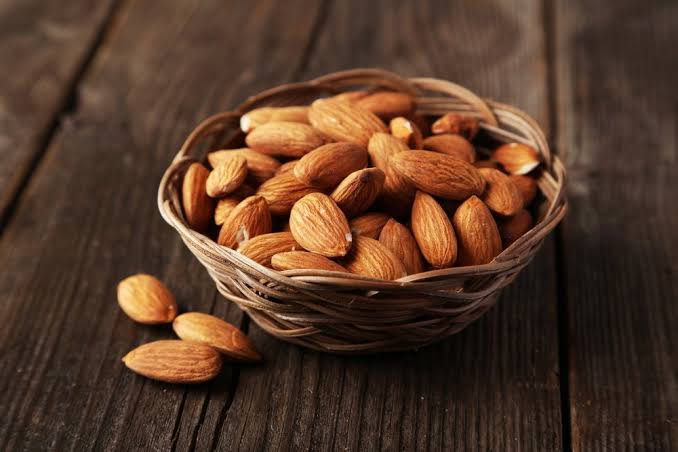 Nuts about Almonds? You are definitely on the right boat. Almonds are one of the healthiest and tastiest snack foods, and also the best for your skin. Have you noticed how most cosmetics contain almond oil? Well the answer to that isn't far fetched. Almonds contain antioxidants like Vitamin E that help to prevent skin cell damage, including damage caused by the sun. Almonds also have essential fatty acids omega-3 and omega-6, which help maintain healthy-looking skin as supple as it feels. Well just a handful of almond nuts can do some magic so let's get chewing.
Grapes
What better way to get some vitamin C and E locked up in your skin? Grapes are one of the best snacks for your skin. They contain nutrients, antioxidants, and vitamins to keep your skin glowing. They also help in skin elasticity… So darling how do you love your grapes juiced or not?