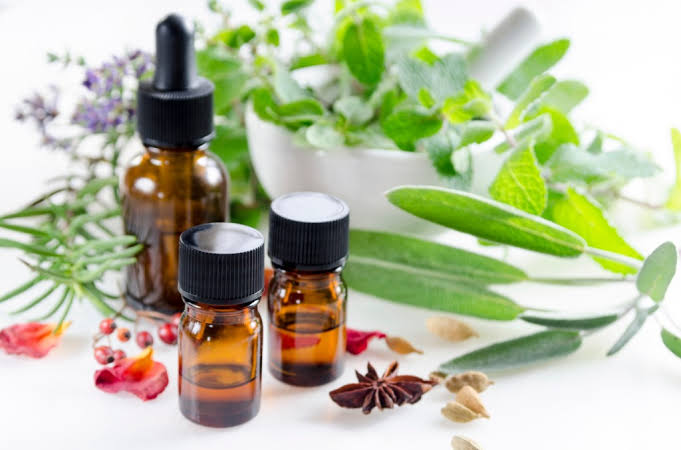 Essential oils have been used for centuries to maintain health and treat various ailments and skin conditions. They can be used in a variety of ways, but because of their concentration and power, they have always needed to be diluted in a carrier oil or a butter like shea or cocoa butter.
Let's look at some of the best Essential oils for all skin types. You won't be risking anything by trying them out.
Keep in mind that the topical application of anything has the potential to cause an allergic reaction, so speak to your dermatologist or use with a carrier oil or in a blend to avoid a skin reaction. Also, a patch test should be carried out with any oil before applying to a larger area of skin.
Cedarwood

One of the best essential oil is that of Cedarwood. It has the highest level of the anti-inflammatory substance, known as sesquiterpenes. It has been reported to act fastest. It is an effective toner on oil skin and hair.
Chamomile

Chamomile is one essential oil that most people aren't aware of. It can be used to treat a variety of skin conditions which include patched skin, burns, acne, eczema, inflammation, sensitive skin. It is the best choice for sensitive and allergic skin because of it's naturally anti-inflammatory and calming effect. You could relax in a bath with calming bath oil.
Geranium

This versatile oil balances oil production, conditions skin, and is great for all skin types. It can be added to moisturizers to help with over and under production of oil.
Apart from it's amazing fragrance of flora, Geranium had antibacterial qualities.
Rose Oil

If you are familliar with rose water and have been using it, please keep it up. However, we would be discussing rose oil today. It naturally hydrates and provided naturally anti-inflammatory substance to your skin routine. When it comes to moisturizing, rose oil plumps and moisturizes your skin without any chemical side effects.
Lavender

For healing of skin irritations, you should try lavender essential oil. It should be noted that it can be used for all skin types. Asides cleansing cuts, burns, and irritations it can also calm down over stressed skin. For acne, you could give it a try.
Neroli

This essential oil works perfectly for aging skin. It is used to treat mature, aging, and sensitive skin types. Some people use it as a skin toner due to its regenerative properties. It is adviced to use for acne, scarring, and stretch marks.
Citrus

This should have come first but I chose to leave it as the last. You definitely know how common citrus is and how it is the most easy to come by. Citrus oils would cleanse oil-prone skin while toning and tightening. It also included antibacterial properties.
Our beauty store is open from Tuesdays to Sundays. We are only taking bookings for now.